SuperPro Coatings
Topcon

From survey to inspection, Topcon Positioning Systems, Inc., provides the innovative positioning technology that gives surveyors, civil engineers, construction contractors, farm operators, and other users the edge.
Saskatoon Construction Association
The goal of the Saskatoon Construction Association is to support its members by providing technology, education and industry-related services.
Rock 102
Listen to the best rock around town. Tune in to also hear our commercial on Rock 102.
Brandt

The Brandt Group of Companies is a dynamic and diverse group of companies headquartered in Regina, Saskatchewan. Brandt employs 1500 people and services markets in Canada, the United States, Europe, Australia and Asia.
2 Grade Geomatix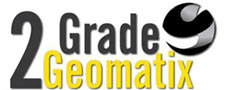 The future of surveying.